Just Another Day As A Reporter In Florida, Just Another Photobomb By A Unicorn In A Tutu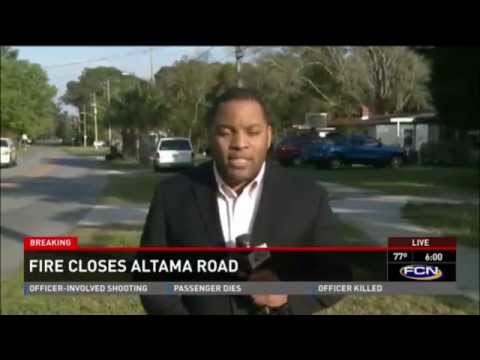 David Williams was reporting live during the show Good Morning Jacksonville when a unicorn taunted him during his live shot. Williams was covering a house fire when he was unceremoniously interrupted. Jacksonville Fire Rescue Chief Roger Lewis said construction crews had been working on the home's roof and the fire could be related to hot materials left on the roof.
Two people and four dogs inside the home made it out safely.