This golden retriever is the best guard dog you could ever asked for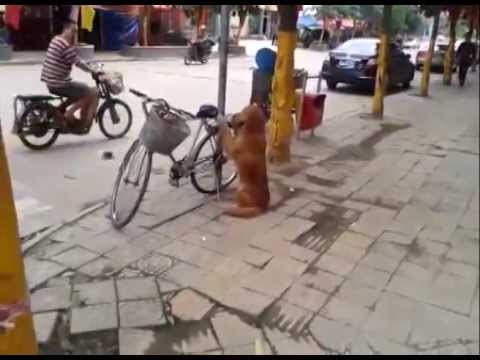 You might not normally think of a golden retriever as a guard dog. But watch this dog try to block people from taking his owner's bike and you'll be a believer.
His job guarding it is great but the smile on his face is really what puts it over the top. Love what you do and you'll never work a day in your life, dog.